MVD Presents: Dinner & A Movie (Halloween Edition): 'Benny Loves You'
It's Movie Night in Pottstown — Free Admission!
To help celebrate Halloween, in a wonderfully twisted way, this month's movie: Benny Loves You!
On the last Wednesday of each month, Rivet will be partnering with Pottstown based movie and music distributor MVD to present cult films on our screens and pump the audio through our sound system. While you can enjoy an inspired food and drink menu that will enhance the films we are screening!
Event Details
FREE Admission! However, seat reservations are available.
Doors at 6:00 PM for food and drinks.
Movie starts promptly at 8:00 PM.
You may make table/seating reservations by filling out the form on our website or giving us a call at (484) 949-8374. Table space is limited. All unreserved seating is on a first come, first served basis.

Benny Loves You
After the accidental death of his parents, Jack must sell his family home and start a new life. Cleaning out the house, Jack trashes his family belongings including his beloved childhood stuffed animal, Benny. It's a move that turns deadly as Benny springs to life with one goal in mind, protect Jack at all cost!
'"Benny Loves You' is destined to be a beloved cult favorite and is not to be missed.' 4/5" – Sunburst Magazine
"'… more inventive, more likeable and a lot more enjoyable than any recent bigger-budgeted [killer toy] effort… a work of sheer genius' 5/5" – Nerdly (UK)
"'Not only has this film introduced the horror genre to the most adorable psychopath ever, but it's also become my favourite film of this year's Frightfest. Benny Loves You is a delightful and wonderfully gruesome film that the horror genre needed. ' 5/5 " – JumpCut Online
"'Very very funny, bloody, and even with endearing moments.' 4/5" – 50 Stiges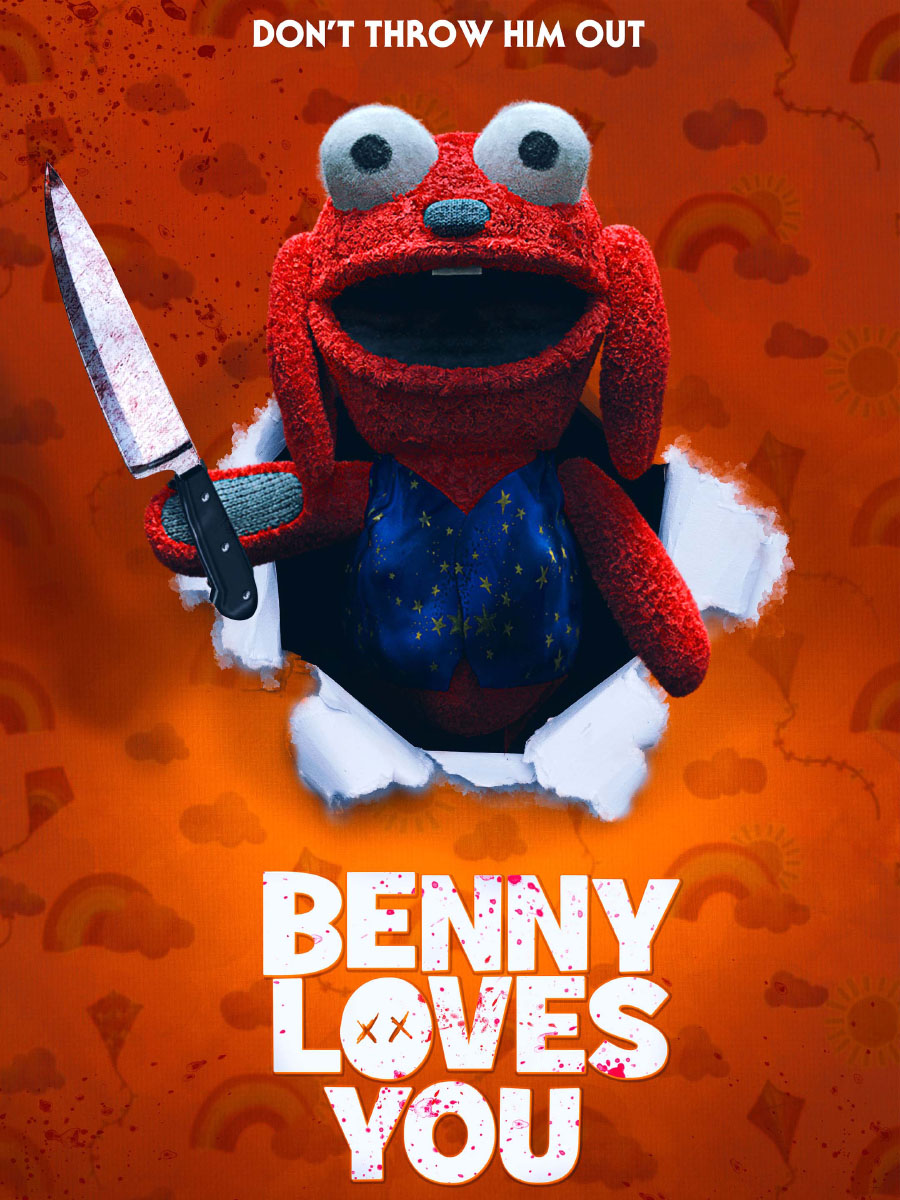 Movie Trailer
About MVD:
MVD Entertainment Group is a full service music and movie distribution firm, exclusively representing thousands of audio and visual products for DVD, Bluray, CD, vinyl, and digital rights, worldwide. MVD also exclusively distributes a growing line of merchandise including limited edition collectibles, tee shirts, and more.
"Serving Artists and Audiences" is MVD's purpose statement; it represents a commitment to the interests of the musicians, filmmakers, record labels, producers, managers, and every link in the supply chain. The customers are the Audience, from wholesalers, sub-distributors, major retail chains, online retailers, specialists, and independent mom and pop stores, all the way to the consumer.
MVD Entertainment Group was founded in 1986 by Tom Seaman, an industry veteran with prior experience with The Record Hunter, Sam Goody, CBS Retail, and JEM Distribution. Tom, along with his family, Elinor, Eve and Ed, initially focused on music videotapes.
At the turn of the century, with the advent of DVD, MVD built a large catalog of exclusively distributed audiovisual content on DVD's, with special strength in music concert films, horror movies, documentaries, comedy, cult classics, and much more.
In 2006, at the request of many of MVD's label partners, MVD entered the audio distribution business. Soon thereafter MVD merged with Big Daddy Music Distribution, and picked up a large catalog of CDs, vinyl and digital audio rights.
MVD stays on the cutting edge of new media with a huge catalog of audio and visual digital rights, and by nurturing its direct relationships with the major digital and VOD platforms. MVD works with a variety of up-and-coming platforms as well and actively pursues new relationships.
Today, MVD is still family owned and operated, and is 100% debt free. With its base operations in Pottstown, PA , MVD runs a 30,000 square foot warehouse and office space with around 30 full-time employees.
MVD continues to look for new and exciting content and sees a bright future in the entertainment business. Serving artists and audiences, the driving principle at MVD, allows us to consider a wide spectrum of opportunities and change with this ever evolving industry.