Medusa's Disco + Sacred Jason
Medusa's Disco and Sacred Jason will be performing at Rivet: Canteen & Assembly on Friday, September 10th, starting at 8PM. A double header of two amazing, truly original acts in one night. You do not want to miss this show!
Tickets: $7 in advance / $10 at the door — Doors open at 7PM.
Two Unique Live Music Acts in One Night!
Medusa's Disco is an electrifying power trio from Lancaster, Pennsylvania. They combine elements of psychedelic, progressive rock and surf rock, with a touch of jazz for a unique and exciting sound. One of the best original rock bands from Pennsylvania, bar none.
Sacred Jason is the solo project from the drummer of Flux Capacitor, bringing percussion-driven music to the forefront of your substream! You can listen to Sacred Jason's music on Spotify or watch this cool video short to get a taste of his music right now!
Band Details
Medusa's Disco on Facebook
Sacred Jason on Facebook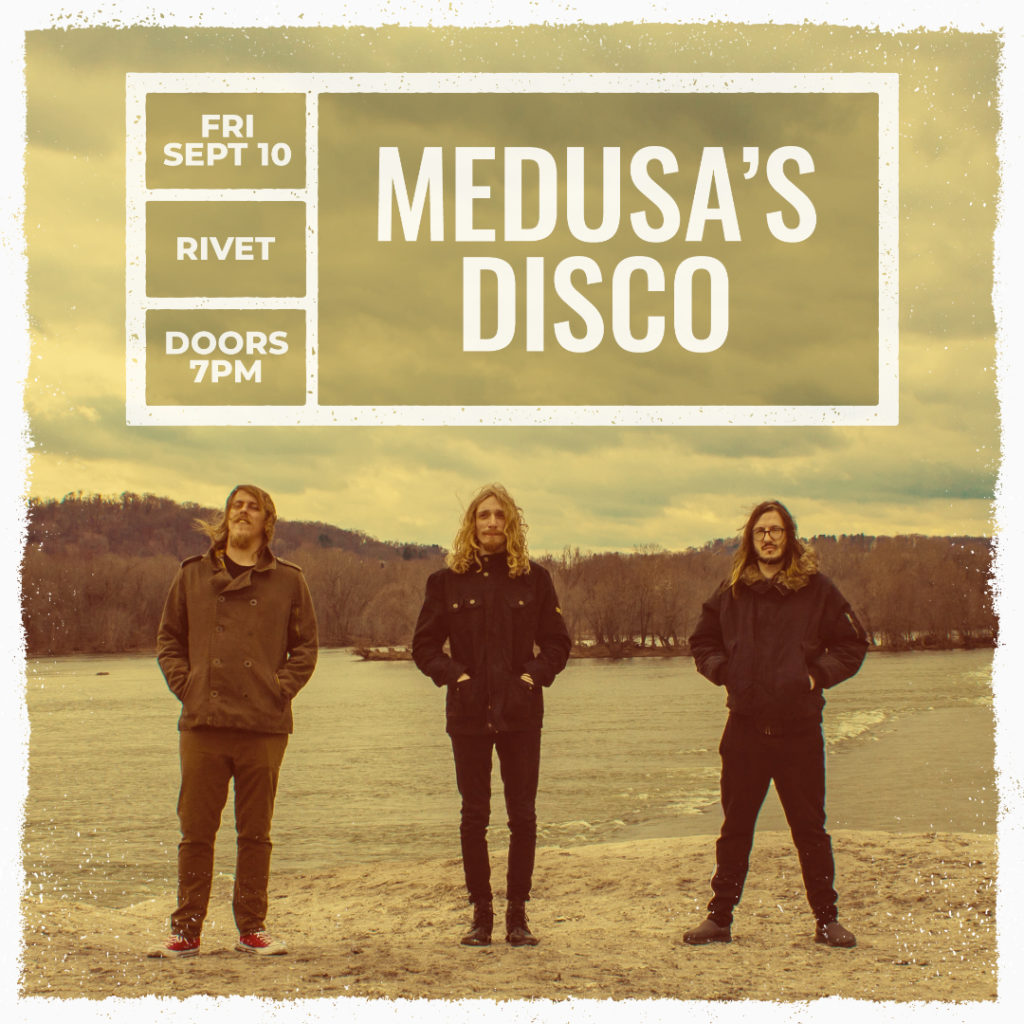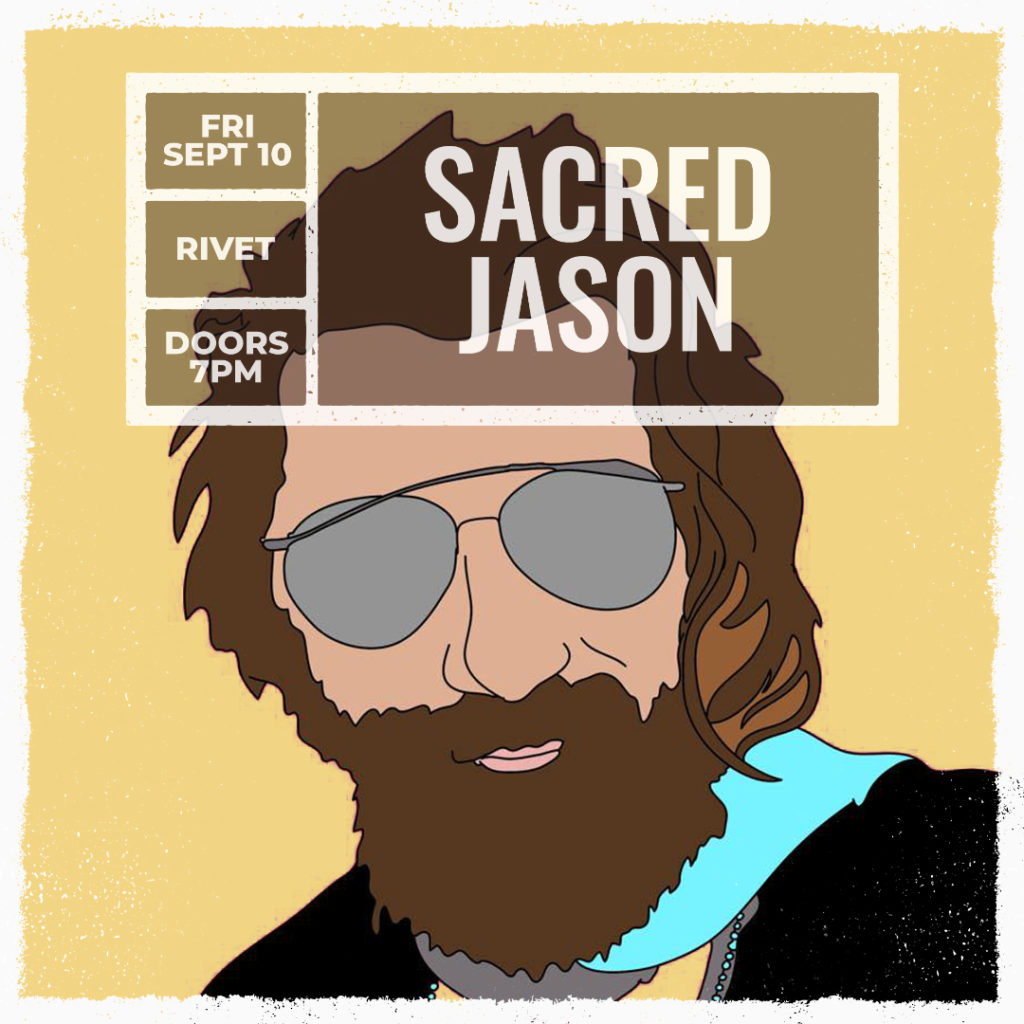 Music Videos