Rivet debut of the newest cover band on the scene, MAXX 22!
Join us for the Rivet debut of the newest cover band on the scene, Maxx 22! They'll be performing live at Rivet on Saturday, April 9th, 2022!
About The Band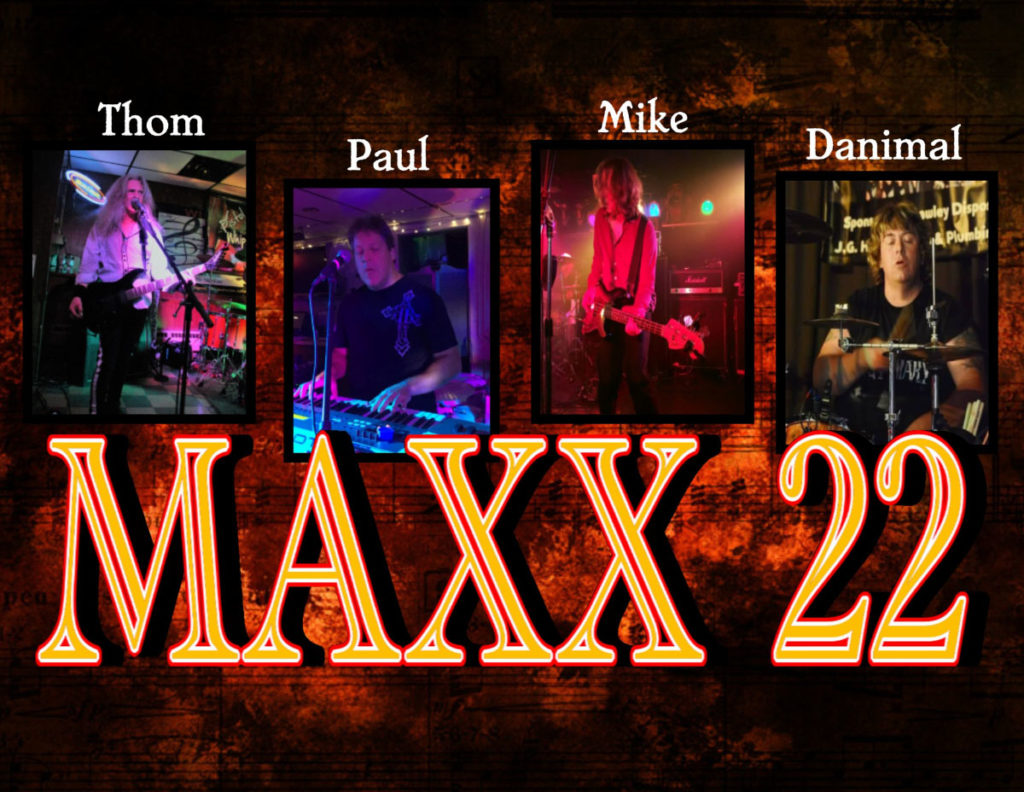 Maxx 22 is a high energy dance band with 4 talented pro musicians that play a wide variety of modern rock music and more to get you on your feet dancing, partying, and begging for the night to never end. The band is comprised of musicians of super group status among cover band musicians in our area!
Thom Shafer – Guitar / Vocals
Paul Melniczek – Keyboards / Vocals
Mike Lengel – Bass Guitar / Vocals
and the one and only…
Dan "Danimal" Hogan – Drums / Vocals
Event Details & Tickets
Doors: 8:00 PM. Show: 9:00 PM.
Tickets: $6 in advance / $8 day of show.
21+ ONLY to attend.
Food is available!
Advance ticket holders may make table/seating reservations by filling out the form on our website. Table space is limited. Make sure to include your ticket purchase order number when making reservations. All unreserved seating is on a first come, first served on the evenings of the shows.