Drew & The Blue + Mighty Joe Castro and the Gravamen
A Night of Throwback Rock N' Roll
Join us for a special party to celebrate the new limited edition 7″ inch vinyl single release from Drew and the Blue! Nothing goes better with the great sounds of the night like an ice cold Sly Fox Beer… especially Reading Premium!
Drew & The Blue and Mighty Joe Castro and the Gravamen will be performing at Rivet on Friday, October 8th, starting at 8:30PM. Doors at 8:00PM. Be there!
Drew & The Blue:
The Reading, PA. based trio return to ROCK Rivet! This time for a special celebration, the release of their brand new album! The release is filled with tracks infusing their infectious blend of rockabilly, surf, garage and throwback rock n' roll with a few twists.
Mighty Joe Castro and the Gravamen:
Modern sounds in Rockabilly Music. Ameripolitan / Mid Century Rock-n-Roll from Philadelphia, PA. Last seen somewhere between Sun Records and Creation Records.
Event Details & Tickets
Advanced ticket holders may make table/seating reservations by filling out the form on our website or giving us a call at (484) 949-8374. Table space is limited. Make sure you have your ticket purchase order number when calling for reservations. All unreserved seating is on a first come, first served on the evenings of the shows.
Event Flyer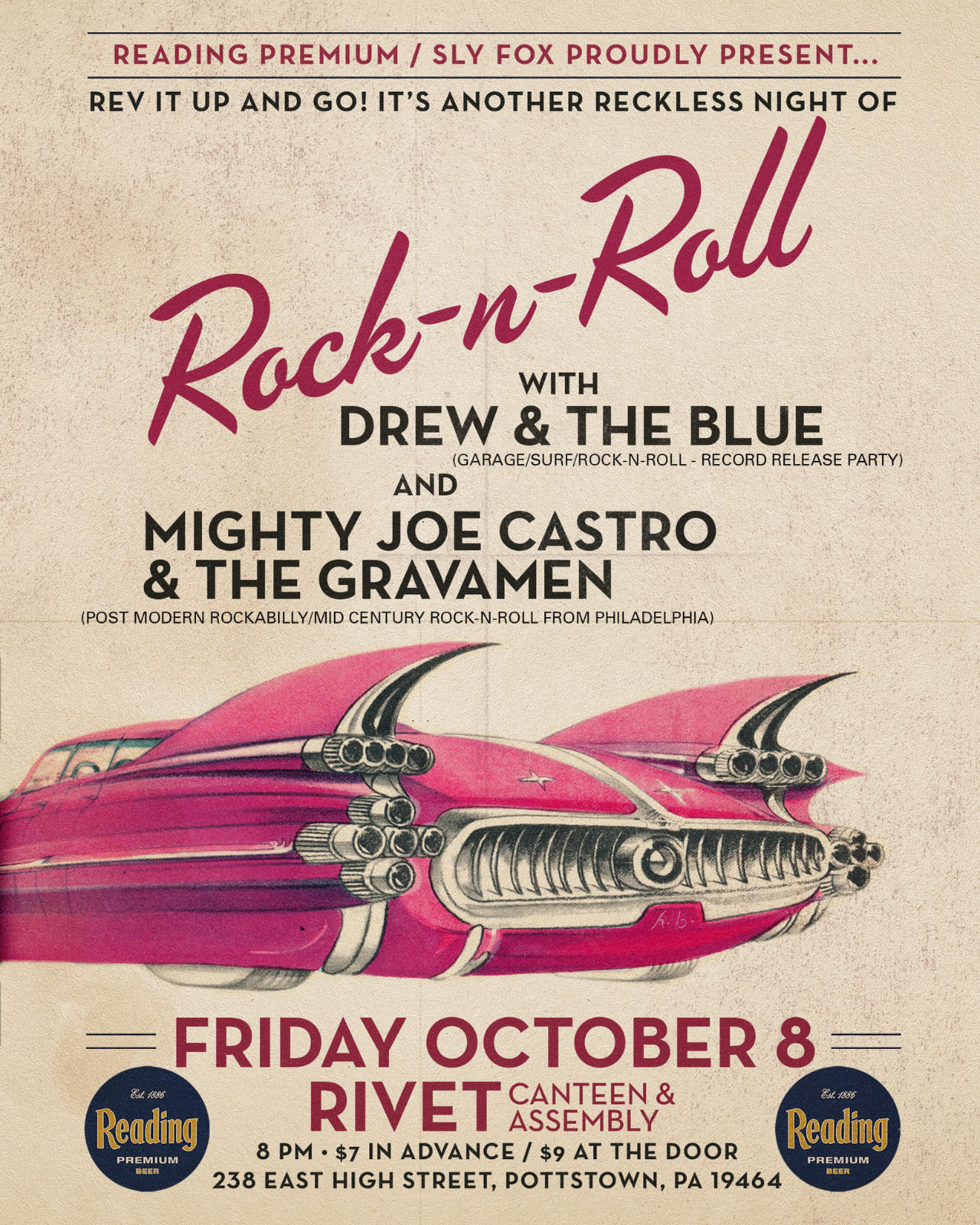 Flyer designed by Joe Castro.