Bennie Sims & The Groovemasters – Jazz and Funk Dance Party and Dinner
Special Evening of Great Food, Drinks, and Top Notch Music!
Join us at Rivet for a special evening of great food, drinks, and top notch music with Bennie Sims & The Groovemasters on Saturday, November 20th, starting at 6:00 PM. Dinner at 6:30 PM. (Please note: ticket price is for the show only. Dinner buffet is an additional fee of $30 payable upon arrival, if you desire to dine with us)
About The Artist
Bennie Sims & The Groovemasters
The Groovemasters are three musical giants — Pottstown native, bassist/vocalist Bennie Sims, pianist/vocalist Cliff Starkey and saxophonist/vocalist Erich Cawalla. Sims and Starkey go way back together as members of the 'Original Groovemasters'. Cawalla also has performed regularly with Sims and Starkey in various gigs.
Sims has notched out a career as a highly regarded musician, performer, writer, producer and music director. Sims has worked with countless artists throughout his career, including Al Jarreau, Aretha Franklin, Lou Rawls, The Spinners, The Temptations, Harold Melvin and the Blue Notes, Tower of Power and Pieces of a Dream.
Starkey, also an exceptional educator, was the winner of the 2017 Frank Scott Award that is presented annually by the Berks Arts Council. Starkey has toured the world playing with top-shelf musical artists, including The Three Degrees and Simone, and famous for being a regular performer on the "Emeril Live TV Show" on the Food Network. He, too, was a member of Pieces of a Dream, the acclaimed fusion band. An extremely versatile vocalist and saxophonist, Cawalla's performing style invokes a classic swinging yet contemporary R&B.
In 2005, Cawalla started The Uptown Band, becoming extremely popular headlining hundreds of shows in the Northeast. Cawalla teamed up with Sims to release his first solo contemporary jazz release "222 South".
Cawalla's first full-length solo recording The Great American Songbook showcases original arrangements by Dave Depalma of songs in The Great American Songbook, including a 17-piece big band with strings that features Cawalla on lead vocals and saxophone. It was produced by Sims.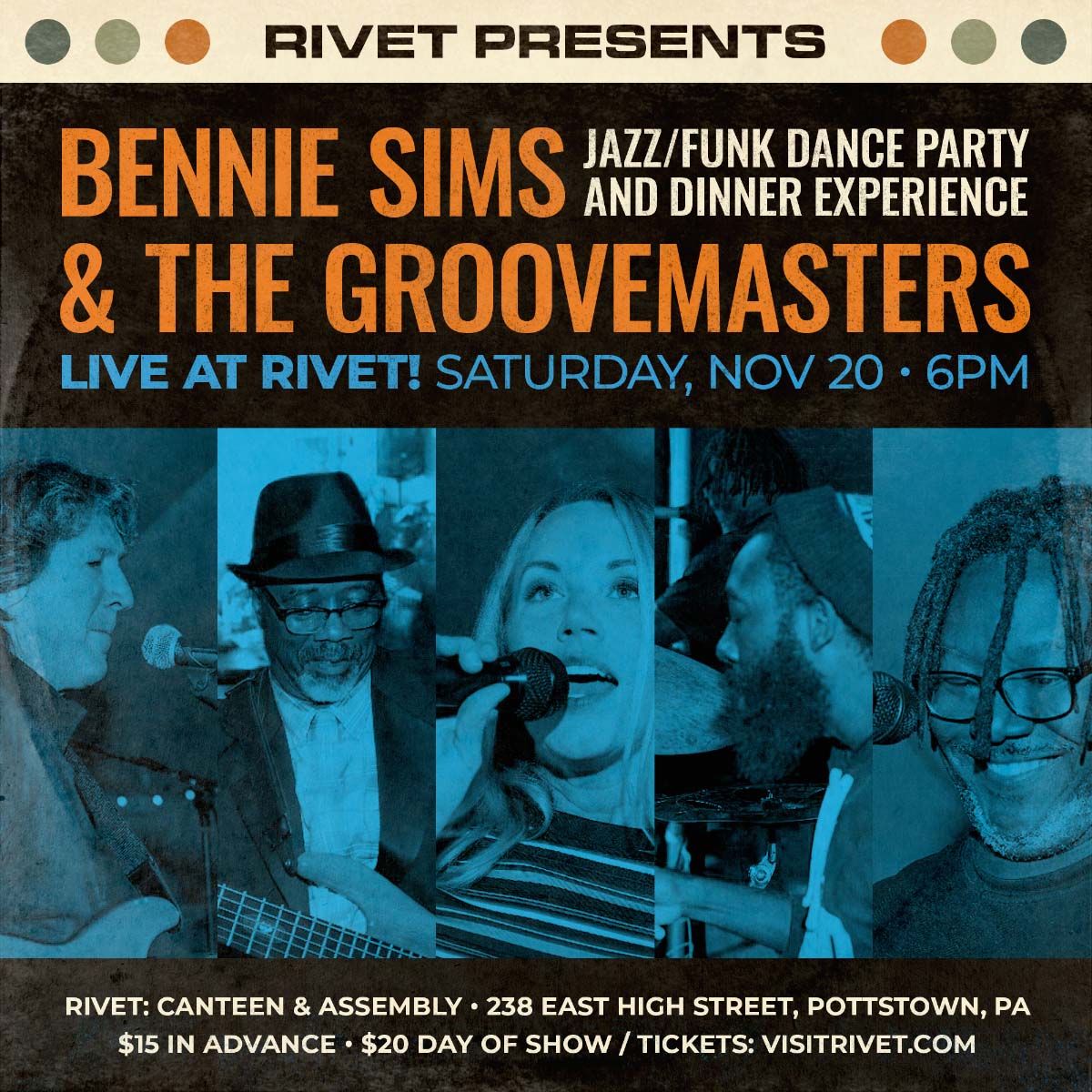 Event Details & Tickets
Doors: 6:00 PM / Dinner: 6:30 PM.
Tickets: $15 in advance / $20 at the door. (does not include dinner)
Advanced ticket holders may make table/seating reservations by filling out the form on our website or giving us a call at (484) 949-8374. Table space is limited. Make sure you have your ticket purchase order number when calling for reservations. All unreserved seating is on a first come, first served on the evenings of the shows.